Processing campaign 2016
This year, the fifth review campaign takes place from May 27 to June 27 in Umm Qais. As in the previous year, it is dedicated to the excavation publication.
The first volume is already translated into English and Sophie Löwenstein makes the final correction.
The volumes 2 to 6 are written by Dieter Vieweger (vol. 2), Katja Soennecken (vol. 3 and 4), Susan Schütz (vol. 5) and Jutta Häser (vol. 6).
Benjamin Schröder and Hans-Martin Jakubik are dealing with the stone finds.
The ceramics of the strata 25-17 makes Andrea Schwermer ready for printing.
Anke Laderick and Antje Cassel are responsible for photography and the stores.
Frauke Kenkel finally is finishing the ceramic publication of the classical times.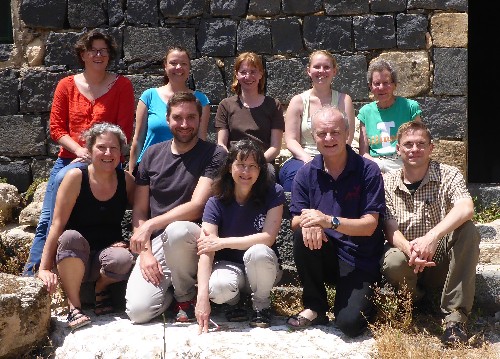 ---
Status of information: 2016
Project Partners
Biblical Archaeological Institute Wuppertal (BAI)
German Protestant Institute of Archaeology (GPIA)
Patronage
His Royal Highness Prince El Hassan bin Talal took up the patronage of this project as a representative of the royal house.
Friends and Donors
Gerda Henkel-Stiftung, Wuppertal
Förderverein DEI
Kulturhilfe des Auswärtigen Amtes der BR Deutschland
Cooperations
We cooperate closely with many universities, institutes and companies.