Participants - Spring Campaign 2010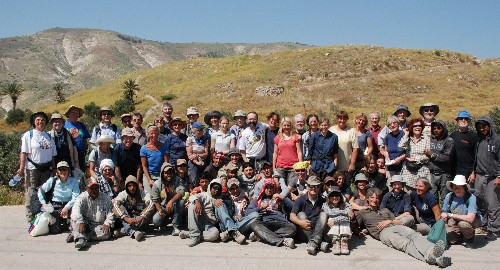 Team in Gadara/Umm Qais - from February 22 to April 14, 2010
Dr. Wolfgang Auge (archeometry) [2 weeks], Mirja Biehl, Antje Cassel [4 w.], Heike Diekmann [2 w.], Andrea Eigenfeld [3 w.], Simon Fröse [4 w.], Katharina Gilles, Andrea Gropp (square leader), Ulrike Hase (square leader), Dr. Jutta Häser (excavation leader), Stefanie Hoss, Hans Martin Jakubik [5 w.], Johanna Kirschfink [4 w.], Christoph Köhler [3 w.] Frauke Kenkel (ceramics), Evangelia Kralli [3 w.], Anke Laderick, Patrick Leiverkus (photogrammetry/surveying), Judith Molitor, Barbara Neusüß [3 w.], Alina Penninger [4 w.], Stephanie Raubach (ceramics), Ankia Röder (square leader), Peggy Schaller (photography), Regina Schreiber [3 w.], Susan Schütz (square leader), Andrea Schwermer (ceramics), Katja Soennecken (square leader), Heribert Steinmetz [2 w.], Anja Straßburger [2 w.], Maik Strehl [2 w.], Prof. Dieter Vieweger (excavation leader), Marianne Voigt-Werling (architect) [4 w.], Kathrin Weber (square leader), Verena Wissner.

Volunteer party - by Thomas-Morus-Akademie, Bensberg - from March 26 to April 5
Ute Fahr, Hans Koppe, Jutta Krings, Elsbeth Krüger, Hans-Jürgen Krüger, Jost Listemann, Evelyn Mathias, Dr. Regine Mathias-Pauer, Paul Mundy, Johannes Nitschke, Ulrike Parnow, Hiltraud Raber, Dr. Beatrix Ruberg, Dr. Barbara Schneider, Anna Sylvia Schwegler, Johannes Soika (Reiseleitung), Dr. Steen Steenken, Rosa Maria Surmann, Hans Taflinski, Johanna Tinz, Janina Ucher, Hans-Ulrich Uehlecke, Thomas Bruno Ultsch, Franz Horst van Bernem, Uta van Bernem, Franz-Josef Winfried Vogel, Dr. Joachim Weisbrich, Hartmut Wieseler.

and 12 - 20 jordan Workers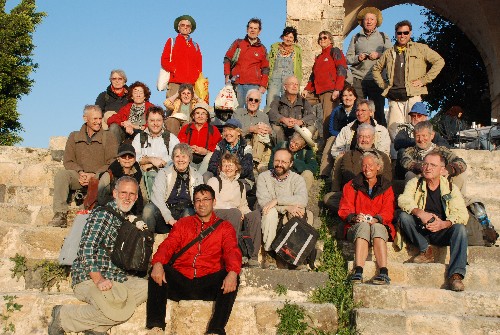 Volunteer party - by Thomas-Morus-Akademie, Bensberg
Project Partners
Biblical Archaeological Institute Wuppertal (BAI)
German Protestant Institute of Archaeology (GPIA)
Patronage
His Royal Highness Prince El Hassan bin Talal took up the patronage of this project as a representative of the royal house.
Friends and Donors
Förderverein DEI
Kulturhilfe des Auswärtigen Amtes der BR Deutschland
Universität Wuppertal
Cooperations
We cooperate closely with many universities, institutes and companies.