Team Spring 2013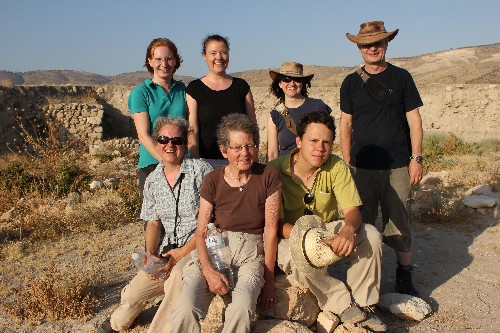 Team in Gadara/Umm Qais - June 2013
Tim Aukes, Götz Bongartz, Antje Cassel, Dr. Jutta Häser, Jonathan Jäger, Dr. Frauke Kenkel, Anke Laderick, Dominic Prüßner, Knut Rassmann, Susan Schütz, Katja Soennecken, Heribert Steinmetz, Prof. Dieter Vieweger.
Project Partners
Biblical Archaeological Institute Wuppertal (BAI)
German Protestant Institute of Archaeology (GPIA)
Patronage
His Royal Highness Prince El Hassan bin Talal took up the patronage of this project as a representative of the royal house.
Friends and Donors
Dr. Jackstädt-Stiftung, Wuppertal
Kulturhilfe des Auswärtigen Amtes der BR Deutschland
Deutsches Archäologisches Institut
Cooperations
We cooperate closely with many universities, institutes and companies.